10% off our entire shellfish collection
This promotion automatically applies at checkout and runs through Tuesday, December 12th.
SHOP NOW
Your trusted source for wild-caught sustainable alaskan seafood
Taste Alaska. Savor the Wild. 100% Sustainable Alaskan Seafood from Our Fisherman to Your Plate.
Shop Now
CAUGHT WILD, NEVER FARMED
Know that your seafood is being caught fresh from the wild, by real Alaskan fishermen.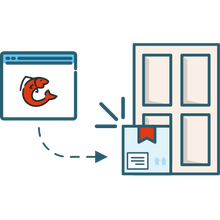 ORDER ONLINE, SHIP TO YOUR DOOR
All freshly-caught seafood is flash-frozen to preserve it's wild Alaskan flavor and then shipped directly to your door.
Cook It Up and Dive In
Enjoy a healthy and hearty meal of wild seafood that's easy to cook and simply delicious.
Premium Quality Since 2004
Since 2004 we have been fishing the pristine waters of Bristol Bay, Alaska. Wild For Salmon provides you with premium quality, flash-frozen sockeye, direct from our boat… to your table.

We are Alaskan Fisherman. We know quality seafood. We work directly with other fishermen to bring you only premium wild caught seafood. Satisfaction guaranteed!
100% Wild Caught Guarantee
EAT
All seafood is direct from the fisherman, 100% wild-caught and sustainably harvested.
SHOP OUR COLLECTION
LIVE
What began as an adventurous trip 19 years ago transformed into a way of life. Wild for salmon is a fishermen-owned and operated business.
Our Story
PROTECT
We are wildly devoted to protecting Bristol Bay and donate 1% of total sales to organizations dedicated to preserving the Bay.
Learn More